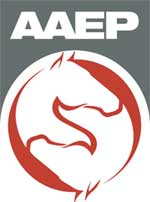 The American Association of Equine Practitioners (AAEP) has created a category of vaccination called core vaccinations.  These are vaccines against diseases that:
Are endemic to a region
Are virulent/highly contagious
Pose a risk of severe disease
Have potential public health significance and/or are required by law
An AAEP Core Vaccination, by definition, has clearly demonstrated efficacy and safety to justify their use in all horses.  In other words, the vaccine works and it is safe to use.
Core Vaccinations currently include: